Tis the season of sneezing, coughing, runny noses, sore throats and endless germs.
Thieves is one of my favorite oils this time of year. It has a lengthy history that has been inspired by four 15th century French thieves. These thieves formulated a combination of cloves, rosemary, and other botanicals as they robbed dead and near dead people. It is said that once captured, their lives were spared upon revealing their special blend.
Young Living Thieves essential oil is a one-of-a-kind blend of oils. "When taken internally, Thieves supports healthy immune function*, and it includes Eucalyptus radiata essential oil, which may help maintain a healthy respiratory system.* When taken as a dietary supplement, Thieves is an ideal complement to a daily wellness regimen.*"
These is EarthKosher Certified; meaning that it "is fit in any application in a manner that conforms to the kosher laws rooted in Biblical and Rabbinic traditions. These products and the facilities that produce them have been inspected and found to meet strict kosher requirements."
Below is a picture of me inhaling Thieves as I diffuse it. I diffuse on a near daily basis in at work; as people come into the office with 'who knows' what kind of germs. Thieves has a spicy aroma that is appealing, especially this time of year. It also relieves scratchy, itchy throats almost immediately. In addition to diffusing, I add 1 drop of Thieves to one drop of V-6 Vegetable Oil Complex and apply to each foot and my throat. It's amazing how fast you can overcome the beginning symptoms of a cold when using one simply, NATURAL product.
PRODUCT TIPS
Put a few drops of Thieves essential oil blend in a capsule and swallow with water to support your immune system
Put in a few drops of Thieves essential oil blend in your dishwasher to thoroughly clean dishes and eliminate odor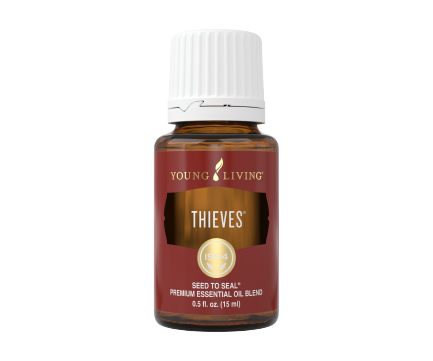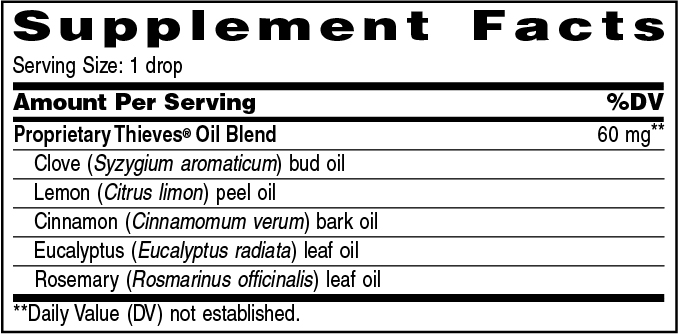 *These statements have not been evaluated by the Food and Drug Administration and are not intended to diagnose, treat, cure or prevent any disease.