Young Living is the world leader in Essential Oils. They have created a 5-step process known as Seed to Seal to produce the best, most "authentic" essential oils in the world. To learn more about the Seed to Seal process visit the Seed to Seal tab at the top of the page.
"Young Living is committed to providing pure, powerful products for every family and lifestyle, all infused with the life-changing benefits of their essential oils."
Young Living has grown as a community over the years. Their community of wellness started in 1993 when their founder, Gary Young, developed his first organic herb farm. Gary also developed his first distillation operation in 1993. He already discovered the undeniable power of pure essential oils, but there were still the potentially harmful, chemically altered variations of oils already on the market. He knew
that pure essential oils had the ability to produce amazing results.
Now think about that... why wouldn't you want to use pure essential oils?
There are still harmful, unnatural, chemically altered oils on the market today.
Gary began to develop more farms which began producing lavender, peppermint, melissa, clary sage, and many other herbs. Pure essential oil demand started to gain more and more attention and demand throughout the nation. That rise in demand fueled the design and construction of the largest, most technologically advanced distillery. This distillery is top in production for pure essential oils in North America. It's amazing that a small dream turns into a vision like this! Like I mentioned earlier, Young Living developed the groundbreaking Seed to Seal process. That process preserves the integrity and potency of each essential oil. Visit the Seed to Seal tab at the top of the blog to learn more about that process.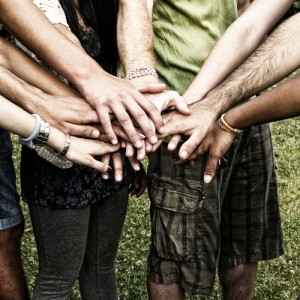 Young Living's headquarter is located in Lehi, Utah. They have offices in Australia, Europe, Canada, Japan, and Singapore, as well as farms all over the world! Gary Young's original vision is held true at Young Living today. With a persistent commitment to the purity of all essential oils, they've inspired me, as well as millions of other people around the world to experience nature's gifts of wellness and harmony!
Today, people are still using synthetic, man-made, chemically altered, adulterated "essential oils". Why would you put a potentially harmful, less effective substance on your skin or in your body when Young Living has grown to be the world leader in pure essential oils and wellness solutions? Discover the opportunities for lifelong transformation by using Young Living essential oils.
Headquarters in Lehi, Utah
Young Living's Mission Statement
Our Vision
"To bring Young Living Essential Oils to every home in the world."
Our Mission
"We honor our stewardships to champion nature's living energy, essential oils, by fostering a community of healing and discovery while inspiring individuals to wellness, purpose, and abundance."
"From acres of sweet lavender in Utah to rows of fragrant eucalyptus trees in Ecuador, our global farms are emblematic of the purity and quality of everything we do."
Farms (Utah, U.S.)
Visit my Seed to Seal tab to learn more about the intense Seed to Seal process. You can also visit Young Living's new SeedtoSeal.com to experience and learn more about their farms and production process as well as why quality matters and much more. Discover for yourself!
St. Maries Farm (Idaho, U.S.)
About Essential Oils
Essential oils have been used for thousands of years in a variety of forms including cosmetics.
"Young Living has always been at the forefront of bringing this ancient tradition to modern users, introducing millions to a total mind/body wellness they may never have dreamed possible. Primarily extracted through careful steam distillation but also through cold pressing, the purest essential oils are far more powerful than the botanicals from which they were extracted. Any time you hold a bottle of our powerful essential oils, you are holding nature's pure essence."
(Source)
Young Living Essential Oils are used to:
Enhance the already healthy physical wellness in the body:
In today's society, a "modern lifestyle" does not always create optimal conditions for physical wellness. Your body can be left unbalanced and with diminished energy levels due to poor diet, lack of exercise, and an overabundance of environmental toxins. Young Living Essential Oils and oil-infused supplements can provide targeted solutions needed to restore balance within your body. Young Living offers solutions from cleansing and weight management support to every system of the body. Visit my Food Recipes page to find great recipes using Young Living products.
"Feel vital every day with the whole food-based nutrients, powerful antioxidants, and pure essential oils."
These products offer those powerful things:
- Longevity Essential Oil
Purify your home:
We all know how harsh many of the cleaning products are in our houses. They are filled with chemical formulas that aren't your only home cleansing option! You can finally have a peace of mind when cleaning your home, without the compromise of true cleanliness. The gentle yet effective power of Young Living Thieves products is unimaginable.
-Thieves Household Cleaner
-Purification Essential Oil
-Lemongrass Essential Oil

Refine your skin:
Just as there are harsh chemicals in many of our cleaning products, there are also harsh chemicals we are using in our everyday beauty routine. Wouldn't you love to have beautiful skin and natural glow again?
Using only natural ingredients, Young Living now offers an advanced skin care line.
-Frankincense Essential Oil